Newspapers assess UN sanctions on Iran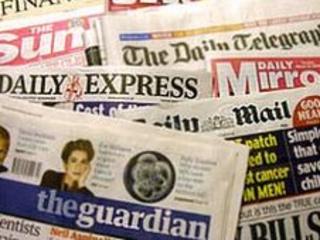 "A degree of international consensus" is finally emerging over the need to get tough on Iran and its nuclear programme, thinks the Daily Telegraph.
But if the latest UN sanctions fail, it warns, "pressure will grow for other, more drastic measures".
The Times says the move is an "important signal to Tehran", but will have no real economic impact there.
"These new sanctions are insubstantial, while Iran has built an international network of influential friends," it adds.
'Token female'
"What a dismal line-up!" That's the Daily Mail's verdict on the candidates for the Labour leadership.
"Four Oxbridge-educated males... and the token female (also an Oxbridge graduate)," it says.
The Independent agrees there is "a rather disappointing lack of variety between the candidates".
The Daily Mirror is more upbeat though, issuing a rallying cry for "a strong, not wounded leader to hold cut-happy David Cameron to account".
New treatment
The Independent leads with news that scientists have discovered the first significant link between autism and a person's DNA.
It says the research "could eventually lead to early diagnostic tests and new forms of treatment".
The finding "will further undermine the arguments of those who have claimed that the MMR vaccine is somehow to blame", thinks the Guardian.
It could bring hope to many families, the paper adds.
'Traditional hostilities'
The Sun is unhappy that "council twerps and killjoy bosses" are banning taxi drivers and bin men from flying the England flag during the World Cup.
The paper is pleased that David Cameron is going to hoist a St George's flag over Number 10.
The Daily Express, meanwhile, says it would be "splendid" if the Scots, Welsh and Irish could "put aside traditional hostilities" and support England.
"Alas the freezing over of hell may come sooner," it admits.