US sex-for-tickets woman sentenced to year's probation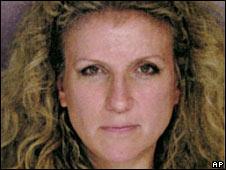 A US woman convicted of offering sex for baseball World Series tickets has been sentenced to one year's probation.
Susan Finkelstein, 44, was convicted in March of attempted prostitution. She was also sentenced to 100 hours of community service.
Last year, she placed an online ad on Craigslist seeking tickets for a Philadelphia Phillies game.
She was caught after meeting an undercover policeman who responded to the ad.
Judge Albert Cepparulo called Finkelstein's crime "incredibly stupid", saying her ad could have left her vulnerable to a predator, the Associated Press news agency reported.
The judge suggested she spent her community service speaking to groups of women about the dangers of the internet.
Finkelstein said she had wanted to get tickets to take her husband to the opening game of the World Series. Despite losing that game, the New York Yankees won the World Series, beating the Phillies 4-2.
Related Internet Links
The BBC is not responsible for the content of external sites.