Overhaul of Gloucester cemetery and crematorium begins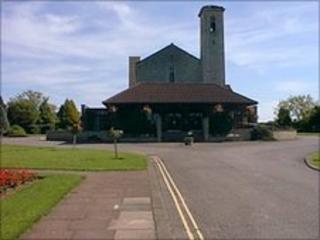 An overhaul of Gloucester's Coney Hill cemetery and crematorium has begun.
The £500,000 first phase of the scheme will include the installation of special burner filters to help cut mercury emissions into the atmosphere.
The city council said services would run as usual for most of the time, with work deliveries taking place outside of normal hours whenever possible.
But it will close for a week from 16 July when two large cranes come on site to lift heavy equipment into position.
Councillor Stephen Morgan said: "This work will make sure that we are 100% compliant in reducing mercury emissions from our cremators.
"We understand that for many people this is an uncomfortable subject to discuss.
"We are sensitive to that, but it is important in relation to our 'green' credentials that we do everything within our power to make a positive contribution to the environment and to lead by example."
The first phase of the improvements is expected to take about 14 weeks.
Other work at the Coney Hill site will include new roads, more parking, a tea room, a covered walkway and a new memorial garden.