Water CO2 calculator for UK homes goes online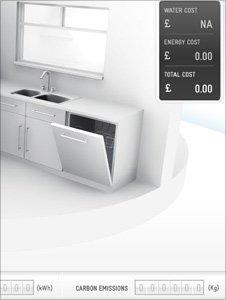 A website that helps people to work out how much CO2 is being emitted to heat water in their homes has gone online.
Produced by the Energy Saving Trust (EST), it also suggests ways that users can save water and energy, as well as cutting their carbon footprint.
The Trust says CO2 from energy used to heat water in UK homes accounts for 5% of the nation's total carbon emissions.
Yet, it adds, water use is the "forgotten energy saving opportunity" by homes, businesses and policymakers.
The EST produced the calculator as an interactive, "easy to understand" tool for people to make the link between water efficiency and energy efficiency, explained Andrew Tucker, EST's water strategy manager.
Energy used in the UK water sector accounts for about 6% of the nation's total CO2 emissions, 89% of which is a result of homes and businesses heating the water.
Figures from the Trust estimate that heating water accounts for about 30% of the average household's energy bills.
"Generally, people are generally aware of energy efficiency, but when it comes to water efficiency, it is looked at as a separate issue," Mr Tucker told BBC News.
"People tend to think that we can turn a tap on, get plenty of water and it's not too expensive.
"And we don't really make the connection between our water use and the energy that goes into that."
The calculator provides each user with a personalised report that tells them how much water their household uses, the related carbon emissions and the cost of the water and energy used.
He added that the report also offers a series of tips that can help reduce the amount of water and energy consumed.
"For example, it will say that if you took a minute off the time you spend in the shower then you could save 'x' amount.
"The fastest growing water use in UK homes is our changing shower behaviour; we are taking longer and longer showers.
"That is costing us in money, water and carbon."
In its first Queen's Speech, the coalition government announced that it planned to introduce an Energy Bill during this parliamentary year.
The Department for Energy and Climate Change (DECC)says the legislation would set up a "green deal" that would provide a "step change" in the provision of energy efficiency measures for homes and businesses.
Among the measures outlined by the department include the option to "pay as you save".
Under the Climate Change Act, the former Labour Government set a legally binding target of cutting greenhouse gas emissions by 80% by 2050 from 1990 levels.
It also set a target of reducing emissions by at least 34% by 2020.
Currently, emissions related to the use of energy in homes accounts for about 25% of the UK's total emissions.
If the UK is going to meet its commitment, then improving homes' energy efficiency is vital, explained Steve Donnelly, Dean of the University of Salford's Faculty of Science, Engineering and Environment.
"I think it is a monumental challenge," He told BBC News.
"We have something like 21m houses in the UK, of which 70% or 80% we will still be living in by 2050.
"One of the issues is that there is almost a kind of ecology of different things that we can do to our houses, but there is no great resource telling us what is the best way," Professor Donnelly added.
"In terms of new build, I think the technology is already there to make homes really efficient.
"But in terms of retro-fitting homes, I think we need to find our way through the thicket of possibilities."
The University of Salford recently announce that it was embarking on a project to build what it described as the world's first "energy house".
This will involve constructing a pre-1920s style terraced home inside a sealed testing chamber and subjecting to a variety of experiments to measure what energy savings different technologies deliver.
"One of the things that will be built into the house will be an ability to monitor and measure the quantity of waste water leaving the house," explained Professor Donnelly.
"Of course, there is also quite a lot of heat waste that goes down the drain.
"So we will be set up to monitor both the volume of water and also its temperature, thus the amount of energy leaving via that route."
He said that the average householder had a limited budget, making it "really difficult to work out the best way of spending that to achieve the most effective changes".
"I hope that our project will give us some signposts towards the right direction.
"But what I have become increasingly convinced about is that a lot of it depends on changing people's behaviour.
"Even if we know what the solutions need to be, how do we persuade house owners to adopt them?"
Related Internet Links
The BBC is not responsible for the content of external sites.