Plans for Post Office in Llanarmon Yn Ial pub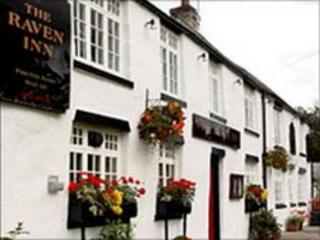 A post office could re-open in a Denbighshire community pub, if a six-week consultation is successful.
The service at Llanarmon Yn Ial stopped when the subpostmaster resigned in October 2009.
Post Office Ltd is now inviting residents' views on plans to provide a service from the Raven Inn for two hours every Thursday.
Villagers took over the running of the pub last year after it closed.
Sue Hodgins, Post Office Ltd field change advisor said a subpostmaster based at Flint would run an "outreach" service between 1200 BST and 1400 BST every Thursday.
She added: "He will offer the same wide range of post office products and services as villagers previously enjoyed."
She has invited any comments, in writing, by 23 July.
If approved, the post office is expected to be running by August.
The pub was taken over by the community last summer, with a TV documentary being filmed about how they did it.