Council makes Coldstream closure fear care home pledge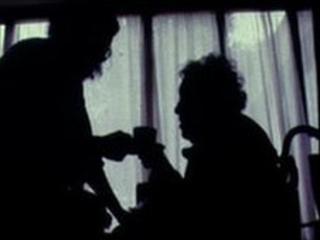 Scottish Borders Council has pledged to do everything possible to ensure the welfare of residents in a care home at the centre of closure fears.
There are concerns for the future of the Victoria Lodge facility in Coldstream and its 14 occupants.
The company which operates the site went into administration nearly two years ago but there are moves to buy the home as a going concern.
SBC said it would do everything in its power to assist the residents.
Social work director Andrew Lowe said that regardless of the fate of the home, the authority's focus was on how best to help its occupants.
He said there had been repeated attempts to sell the home as a going concern.
However, administrators have recently informed the council that the facility is on "closure alert" with processes being put in place to "decommission" the site.
Mr Lowe said the authority was working with administrators, NHS Borders and the Care Commission to ensure "appropriate arrangements" were in place for residents.
'Difficult and upsetting'
"All will have a current assessment of need in order to ensure that they are able to move to an appropriate new placement," he said.
"The council has already attended a meeting with relatives and together with NHS Borders is commencing an updated assessment.
"We will continue to liaise closely with the residents, relatives and staff to ensure that any move takes place smoothly and sensitively and there are currently a number of alternative placements locally that can enable residents to remain in the local area should they prefer."
He said the council recognised it was a "difficult and upsetting" time but would work to ensure the process was "managed effectively".
"The needs of the residents will be our major consideration," he added.