Mothers compete over best children's party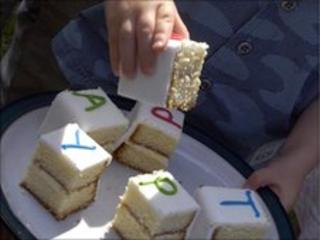 Mothers cannot resist competing over the best children's birthday parties and clothes for their children, claims a survey.
A Mum Poll survey of 3,000 mothers found 39% cannot help but brag about their children's achievements.
Nearly half wanted their baby to be the first to crawl, walk and talk. And a quarter tried to be the most organised.
While 78% admitted their competitive nature was ''ridiculous'', most said they ''just couldn't help themselves''.
One in five said they revelled in the fact that their child got the hang of potty training quickly.
Losing weight the fastest after giving birth was another area of rivalry among new mothers, with 27% admitting crash-dieting and exercising vigorously and 19% tried to be the best dressed.
A fifth of mums surveyed said they liked to hark on about their "lovely husband".
However, 39% said they often felt like a failure.
And four in ten admitted they were jealous when other mum-friends appeared to be coping well with motherhood and tended to veer away from them.
Perfect house
A spokeswoman for Mum Poll said: ''By nature women are generally more competitive than men and judge themselves against other women.
''So it stands to reason that when women become mums, they raise their game and strive to be the absolute best at everything to do with motherhood.
''Mums put an awful lot of pressure on themselves to be the best at everything.
''But it is impossible to have a perfect house, an attentive husband and make the greatest sponge cakes the town has ever seen all the time.
''I'm sure that, to most mums, it would be a massive relief to go round another's house and find it is just as messy as theirs, to find the children haven't done their GCSEs at age seven and to find the husband is working late for the fourth night in a row.''