Man 'drowned in own blood' after throat cut in Kent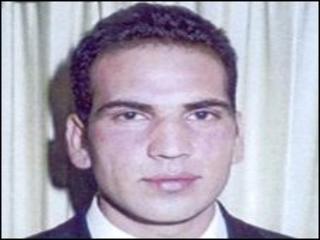 A 31-year-old man "literally drowned in his own blood" when his throat was cut on a busy riverside promenade, a court has heard.
Kamaljit Singh Kalon, of Sidcup, south-east London, was beaten, bitten and stabbed in Gravesend in July 2003 over his relationship with a married woman.
The Old Bailey jury was told Baljinder Singh Kooner, 35, held him down while Guljinder Singh Gurewal cut his throat.
Mr Kooner denies murder. Gurewal, 34, admitted the same offence in 2008.
John Price QC, prosecuting, said the three men had arrived at the scene of the stabbing armed with knives after a series of "unpleasant incidents" over Mr Kalon's close relationship with Mr Kooner's sister.
He said the friendship "engendered strong feelings" and matters "came to a head" on 10 July 2003, two days after Mr Kalon was seen to assault the woman.
He added: "This was a comparatively short, extremely violent, no doubt very distressing incident to witness, all the more shocking for it taking place in public in a place where people were enjoying themselves.
"The promenade area of Gravesend which runs alongside the south bank of the River Thames was thronging with people.
"Suddenly amongst them all there broke out a violent struggle between three men.
"Within a matter of minutes one of those men was left dying on the ground, the victim of multiple stab wounds, and his throat having been cut across its width."
'DNA match'
The court was told Mr Kolan - also known as Bobby - who was married with stepchildren, suffered 33 knife wounds and 24 marks of blunt injury.
Mr Price said the cut to his neck went into his windpipe, adding: "In layman's terms, Bobby Kalon literally drowned in his own blood."
He said DNA from three bites to Mr Kolan's arm matched Mr Kooner.
The court was told Mr Kooner and Gurewal fled abroad after the incident and were not arrested for a number of years.
In September 2008, Gurewal was sentenced to life imprisonment for Mr Kalon's murder.