RBS signs new Royal Highland Show deal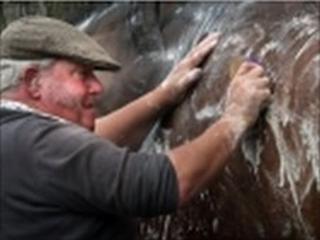 The Royal Bank of Scotland has signed a deal to continue its sponsorship of the Royal Highland Show in Edinburgh.
The agreement comes ahead of the 30th consecutive annual show that RBS has backed.
It is understood to be worth more than £800,000 over five years.
The Royal Highland Show, the main gathering of Scottish agriculture, takes place on its own showground at Ingliston, close to the RBS headquarters.
RBS, which is now majority-owned by the British taxpayer as a result of a giant bail-out, has pulled back on some of its prestige sponsorship deals in sport, but has maintained others it believes are important to marketing its brand.
Jimmy McLean, head of agricultural services at RBS, said agriculture remained a vital sector for the Scottish economy and one which was likely to increase in importance as world demand for food and energy crops grew.
He added: "Our continuing sponsorship of this key event demonstrates our commitment to supporting farmers and the wider agricultural industry.
"This is now one of our longest running sponsorships and we are delighted to continue to build and strengthen a relationship which benefits both our organisations. "