Husband killed wife with ornament in Musselburgh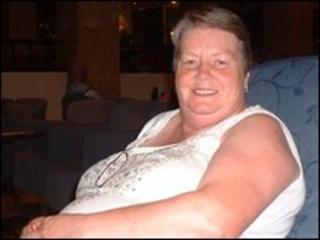 A husband murdered his wife with fishing knives and guinea pig ornament after she planned to divorce him, a court has heard.
At the High Court in Edinburgh, Joseph Richardson admitted murdering wife Janette at their home in Musselburgh, East Lothian last November.
The court heard the pair had married in 1974, but had "significant marital problems".
Sentence on Richardson was deferred until August.
The court was told Richardson, 61, and his 57-year-old wife were found lying in their bed by their eldest daughter and her husband, who initially thought they were both dead.
They saw a knife on the top of a chest of drawers and a ceramic guinea pig on the floor, covered in blood, before realising that Richardson, who had self-inflicted injuries to his chest and neck made in an apparent suicide bid, was still alive.
Advocate depute Joanna Cherry QC said mother-of-four Mrs Richardson was unhappy in the relationship and had indicated she intended to separate from her husband.
She had got in contact with a friend from her younger days, who lived in England, and kept in touch by calls, texts, through social networking site Facebook and, on occasion, meetings.
Ms Cherry said: "The accused found this state of affairs extremely distressing and blamed this man for the marriage break-up."
She added that Richardson, a self-employed joiner, had "reacted adversely" to a suggestion by his wife that if they were to divorce she would be entitled to a share of the marital home and his pension.
"Pathologists are of the view that the injuries sustained by the deceased are consistent with the explanation later given by the accused to police that he struck her head with a guinea pig ornament before stabbing her chest and cutting her throat," she added.
The advocate depute said the victim was "a much loved mother and grandmother". She added: "She also leaves behind her two brothers and a sister who have also been greatly affected by the loss of their sister and the manner of her death."
Defence counsel Mark Stewart QC said that given the nature of the case and "the tragic circumstances" a background report on Richardson would be beneficial.