Bebo sold by AOL after just two years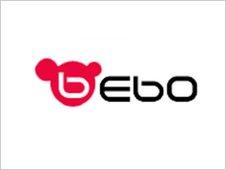 Internet company AOL has sold Bebo, the social networking site it bought two years ago for $850m (then £417m).
Criterion Capital Partners, a small private investment firm, announced that it had bought the business, but did not disclose the amount paid.
However, analysts suspect it to be just a fraction of the price paid by AOL in 2008.
Since then, Bebo has struggled to compete effectively against social networking rivals such as Facebook.
Earlier this year, AOL announced plans to sell or shut down Bebo because it was unable to provide the "significant investment" needed to prevent its decline as a business.
The BBC's technology correspondent Rory Cellan-Jones called AOL's decision to buy Bebo "one of the worst deals ever made in the dotcom era".
"The extraordinary thing is the deal was made years after the dotcom crash which was supposed to have taught the industry lessons," he said.
"The interesting thing is that the founder, Michael Birch, walked away with $300m - it's the art of timing."
Criterion Capital's plans for Bebo are unclear, and the company was not immediately available to give further details.
But the new owners are believed to see significant potential in the business.
Bebo's headquarters is set to remain in San Francisco, at least in the near term, but job losses have not been ruled out.
In a statement, Adam Levin, Criterion Capital's managing partner, said there was plenty to be positive about.
"The young, highly active user base, revenue history, presence in countries throughout the world and solid technical infrastructure make it an attractive media platform," he said.
Related Internet Links
The BBC is not responsible for the content of external sites.