Small drop in GP standards - poll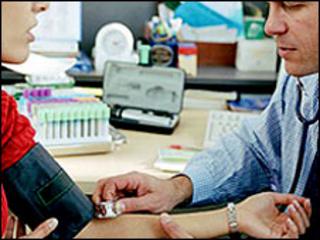 GP performance has dropped slightly over the past year, a survey of patients in England suggests.
The government poll of more than 2m patients, which is used to help determine pay, shows a slight drop in access and satisfaction during 2009-10.
But this came during a period when GPs were dealing with swine flu patients.
However, Health Secretary Andrew Lansley said it also reflected badly on the last government's push to extend opening hours.
He added rather than the "one-size-fits-all extended opening", he wanted to give GPs more freedom to provide the services local people want.
Satisfaction
The survey showed 80% of patients who wanted a quick appointment got one last year, down from 84% the previous year.
Of those who wanted to book ahead, 71% could do so down from 76%.
Overall satisfaction rates dropped slightly as well from 91% to 90%
But the British Medical Association said the results had to be seen in the context of the swine flu pandemic. In fact, GPs were given some leeway on access targets in return for achieving a high uptake in vaccination.
Dr Laurence Buckman, the BMA's GP chairman, said: "Practices were overloaded with work related to the swine flu pandemic.
"We're therefore not surprised to see the slight dip in the access figures."
Andy Burnham, shadow health secretary, said: "If the government now fulfils the Tory promise to let GPs cut their hours, it's patients who will lose out."