Body found in search for Coniston swimmer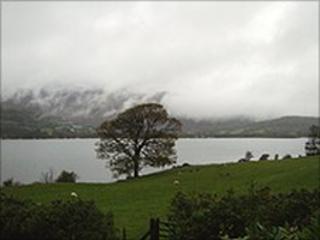 A body has been recovered by police divers searching for a missing swimmer at a lake in Cumbria.
The 19-year-old man, thought to be from Leicestershire, was reported missing after failing to surface at Coniston Water at about 1800 BST on Thursday.
It is thought he had been staying at the nearby Coniston Hall campsite.
Fellow campers used a buoy to mark the location where he disappeared and police divers were able to locate and recover the body at about 2300 BST.
Cumbria Police said they were liaising with the missing man's family to formally identify the body.