Unions urge bosses to let staff watch England match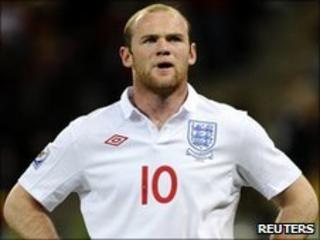 Employers have been urged by the TUC to allow staff to watch England's World Cup game with Slovenia on Wednesday.
A survey of more than 140 firms by the London Chamber of Commerce found that two-thirds were not making any special arrangements for the 1500 BST kick-off.
The unions called on bosses to let staff watch the match either at work or away from the office if appropriate.
TUC general secretary Brendan Barber said employers should discuss the issue with workers "to avoid any tensions".
'Everyone wins'
Mr Barber said: "Not everyone has caught World Cup fever, but there are people all around the UK who would like to support their countries at home, in the pub, or on the radio or internet at work.
"To avoid any tensions, bosses should discuss the issue with their staff. We would encourage them to let people watch the games if they like, and then claim back their time afterwards. That way, everyone wins.
"Whether it's about major events like the World Cup or picking up the kids from school, allowing people more flexibility in how and when they do their work makes them happier, cutting absenteeism and raising productivity for their employers."
The survey of companies in London showed half would not let staff watch the match, although bigger firms were more likely to show the game at work.
London Chamber of Commerce deputy chief executive Peter Bishop said: "While many employers will be allowing staff to cheer on England, for some companies, particularly smaller ones, they simply can't afford a drop-off in productivity.
"People may wonder what impact just one match could have on the office day, but when you consider that London has a huge international workforce, many working hours could be lost as some staff will want to watch a team other than England play."
England need a win on Wednesday to guarantee their place in the knockout stages of the World Cup in South Africa after two disappointing draws against the USA and Algeria.