UK airlines rank low in passenger satisfaction survey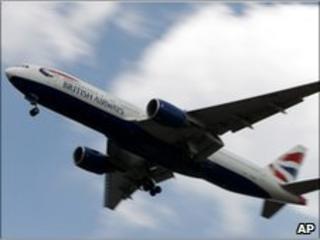 UK airlines have been poorly rated in a passenger satisfaction survey carried out by magazine Which? Holiday.
Thomas Cook came bottom of 18 airlines in a survey of 5,745 Which? members about short-haul flights. Swiss, Aer Lingus and Air Malta ranked highest.
In the long-haul list, Air New Zealand ranked top of 17 carriers.
Virgin Atlantic, at number six, was the highest ranked UK carrier, followed by British Airways at 11, First Choice (14) and Thomas Cook (15).
The long-haul survey of 2,987 Which? members ranked South African Airways the lowest.
"Our rigorous research shows that while the cost of flights is important to customers, it's things like friendly cabin staff and reasonable luggage allowances that leave a lasting impression," said Rochelle Turner, head of research for Which? Holiday.
Short-haul carriers Ryanair, Monarch, Thomson and bmibaby also failed to rank high, the survey showed.