Guernsey politicians to visit waste processor in UK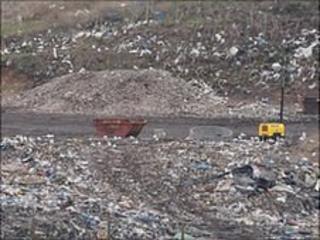 The politicians tasked with coming up with a new waste strategy for Guernsey are heading to the UK for inspiration.
Members of the Public Services Department will see a Vantage Waste Processor in operation.
Plans to demonstrate one in the island were rejected by the States for fear of showing favouritism to one option.
Businessman Rodney Brouard wanted to build the unit in Guernsey and argued it would solve the island's waste problem.
Thousands of islanders signed a petition by Mr Brouard, which was part of a campaign that successfully led to the scrapping of proposals to build a waste-to-energy mass-burn incinerator.
The island's landfill, the current method of dealing with waste, at Mont Cuet is due to reach capacity in 2019.