Councillor quits police body over assault claim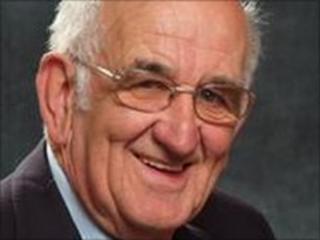 A Cornwall councillor has resigned from Devon and Cornwall Police Authority.
Bill Jenkin, 79, stepped down after it was revealed he had been questioned by detectives over an allegation of indecent assault.
Mr Jenkin, the former mayor of Camborne, sits on Cornwall Council's standards committee, which oversees members' conduct.
The councillor, who has not been charged, has declined to comment.
The police authority confirmed Mr Jenkin's resignation, but a spokeswoman told BBC News no statement would be made.
The allegation against Mr Jenkin was made by a woman who claimed he made unwanted sexual advances and tried to kiss her against her will.
Police said a man was arrested last Friday in connection with two counts of indecent assault and bailed until 16 July. Investigations are continuing.