Budget: State pension age set for swift reform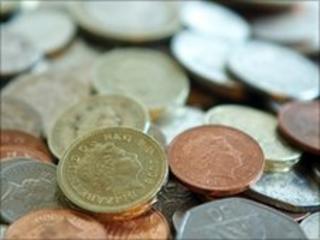 A swift review is needed to press ahead with plans to raise the state pension age to 66, according to Chancellor George Osborne.
Mr Osborne has previously said that the state pension age for men should rise to 66 from 2016, up to 10 years earlier than planned.
And in the Budget he said a review was needed to "press ahead" with implementing the changes fairly.
A number of measures were announced in the Budget that affected pensions.
Most significant is the plan, from April 2011, for the state pension to formally go up by the increase in average earnings - or in line with prices or by 2.5%, if either of those two are higher.
Previously the state pension would go up every April by 2.5%, or the level of the Retail Prices Index the previous September.
This had been considered as unfair by some as prices had lagged behind average earnings.
Retirement age
As well as delaying the age at which people can claim a state pension, the chancellor also said that people would be able to work beyond 65 if they wanted to and were able to.
At present, an employer can force an employee to retire or refuse to employ them beyond 65 without giving a reason. Employers can also refuse to take on anyone above the age of 65.
Mr Osborne said the government would be taking views on how to phase out this rule from April 2011.
There will also be changes for people with private pensions. The government has confirmed that it will amend the existing rules that effectively create an obligation to purchase an annuity - or annual pension income - by the age of 75.
In the meantime, the government will change the deadline to the age of 77 until it makes a decision on whether to scrap it completely.
It has also listened to widespread criticism of the complexity of planned changes to pensions tax relief for higher earners in 2011, announced by the previous administration, and is proposing a different system.
"The proposed system was going to cause confusion and a significant administration burden," said Susie Hiller of Deloitte.
"Simplification is needed and we welcome the consultation to look again as to how to reform pension tax relief."
Reaction
Malcolm McLean, a pensions commentator from Barnett Waddingham, said: "In the context of what we were conditioned to believe would be an absolute doom and gloom budget the announcements about pensions were not at all bad.
"It is particularly encouraging to learn that the coalition is prepared to at least look again at the ridiculously complicated and potentially damaging plans of the previous government for restricting tax relief for high earners and hopefully settle for something more sensible."
Ian Bell, head of tax at Baker Tilly, said: "It is good to see that the coalition is thinking about the long term health of the UK pensions industry and not using it as a short-term piggy bank in times of need.
"While the various consultations and reviews will take time to reach conclusions, a more sustainable pensions regime should emerge, giving extra confidence to those that invest in it."