Ventilator funding for baby unit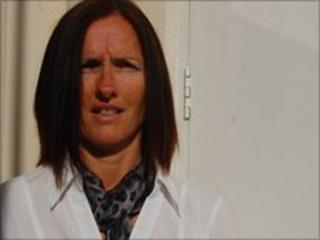 Fund-raisers are trying to get £14,000 to pay for two new ventilators at Jersey's Special Care Baby Unit (Scbu).
The unit at the General Hospital, cares for about 140 newborns every year.
A States spokesperson said any funding would be for extra machinery, to supplement that provided by the States.
Joanne Currie, whose surviving twin baby was cared for at Scbu, said parents will hold a summer ball to raise funds.
Fundraising 'not essential'
Mrs Currie said: "If you spend a few hours in Scbu, a day or months, it has a huge impact.
"The experience, commitment and dedication and it's just about raising the awareness as well and to say 'thank you' to these people who do this job, you know the staff.
"They cared for Zac very intensively and helped us feel confident with him because he had a feeding tube for a long time, a year, and the breathing equipment that we're trying to do the fundraising for, Zac was on it for nearly 18 weeks.
"It was a huge part of our lives and eventually he was weaned off it and we got him home after five months - it was amazing."
A health and social services department spokeswoman said: "The position regarding any fundraising done by individuals, which health is extremely grateful for, is that that money pays for equipment above and beyond what is needed for the unit.
"So, if any essential equipment is needed, money for it would always be found from health's budget.
"We are very, very grateful to people who choose to fundraise, and the money raised is always put to good use.
"If we know donations are coming in, then that can help us allocate our budget accordingly, but we would stress that fundraising is not used to pay for essential medical equipment, as money is available for this."