New owners for Liverpool John Lennon Airport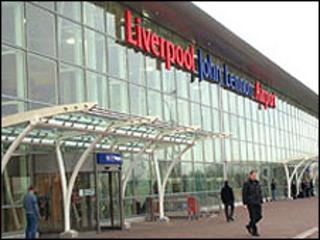 Liverpool John Lennon Airport has been sold to international airport managers Vancouver Airport Services.
The company bought a 65% share in Peel Airports Limited from The Peel Group, who have retained a 35% share and will keep a presence on the board.
Peel Airports Limited also owns Robin Hood Airport Doncaster Sheffield and Durham Tees Valley Airport.
George Casey, president and CEO of Vancouver Airport Services, said it had "a strong track record of investing".
He added: "We look forward to working with The Peel Group and the stakeholders involved in these airports."
Peel Group Chairman John Whittaker said the move would make the regional airports better.
"We are delighted to move forward and partner with Vancouver Airport Services," he said.
"Its network of international airports and expertise as a leading airport specialist will further increase the success of these growing regional airport businesses."