Man pleads guilty to girl assault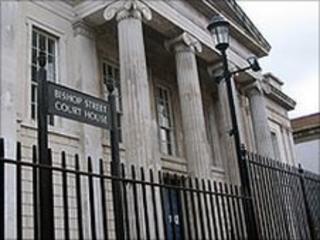 A man has admitted assaulting a 15-year-old girl in the Northland Road area of Derry last year.
Londonderry Crown Court heard that Victor Ibeyo, 42, of River View in Letterkenny, assaulted the girl when he leaned over to let her out of his car.
Ibeyo, an asylum seeker from Nigeria, was given a conditional discharge for two years.
He was then returned to Maghaberry prison pending the outcome of an investigation into his status by immigration officials.
Ibeyo had also faced charges of attempted indecent assault and kidnapping with intent to commit a sexual offence, but those charges were dropped when he pleaded guilty to the assault.
The court also heard that the 15-year-old girl had been intoxicated at the time of the assault.