Tesco plan for Ballyclare blocked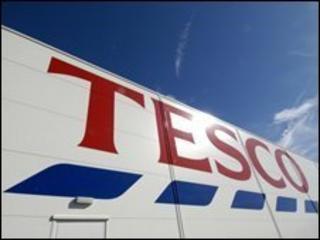 Environment Minister Edwin Poots has told MLAs he intends to refuse planning permission for a Tesco supermarket on the edge of Ballyclare.
The company wanted to develop a superstore, retail units and petrol station on the FG Wilson site at Hillhead Road.
There was opposition from town centre traders and some councillors who feared it would damage existing businesses.
The scheme was assessed by planners who recommended it be refused.
Tesco first submitted plans in 2007 and presented an amended scheme in 2008 which slightly reduced the size of the proposed store.
It is the second setback for Tesco in Northern Ireland in the last six months.
In December 2009, plans to build the largest Tesco store in Ireland, close to Banbridge, were rejected for a second time.
Mr Poots accepted a recommendation by the Planning Appeals Commission to block those proposals.
Tesco is awaiting a decision from planners for a proposal to develop a store on the edge of Ballycastle town centre.