Harrods to offer its staff honours degree in sales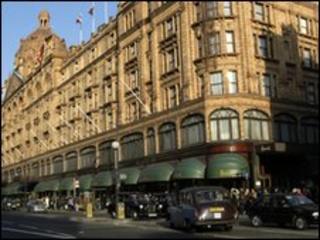 Harrods is to offer its employees the opportunity to gain an honours degree in sales.
The luxury London department store is to offer the two-year BA honours to boost career prospects.
The course will teach students "the art of selling", with modules on human behaviour, psychology and business enterprise.
Harrods said the course has been developed in connection with academics at Anglia Ruskin University.
Staff who are employed in sales roles at the department store and have at least two years of relevant work experience are being encouraged to apply for the degree, which they can study for alongside their work.
It was announced last month that Mohamed al Fayed, now honorary chairman of Harrods, has decided to sell the store and retire.
The Qatari royal family is buying Harrods for a reported £1.5bn through Qatar Holdings, the investment arm of the Qatar Investment Authority, which trades on behalf of the state.