Council cuts consultant spending in Corby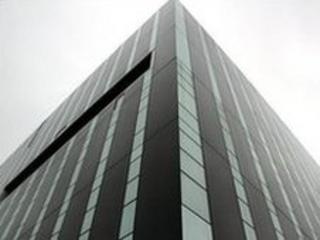 The money spent on consultants and agency staff by Corby Borough Council has been cut by 62% in four years, a new report reveals.
In 2005/2006 the council spent spent £3.1m to employ independent consultants and staff from employment agencies.
But this has been reduced to £1.1m in 2009/2010.
A report to the council says most of this spending is in connection with large capital projects where specialist expertise is needed.
'Consultants important'
The projects the council is involved in include the Corby Cube - which includes a theatre, library and bistro - and a swimming pool.
The amount spent on consultants and agency staff went down to £2.2m in 2006/2007, to £1.5m 2007/2008, hitting a low of £960,280 in 2008/2009, before going slightly up in 2009/2010.
The report, which goes before the council's overview and scrutiny committee on Wednesday, said council policy is to directly employ staff if possible.
But it adds that agency staff are needed at times to fill in staffing gaps, such as covering for maternity leave.
It says: "The use of consultants is an important means by which the authority gains/supplements specialist knowledge in order to fulfil its duties."