Businesses in Nigg oil yard takeover plan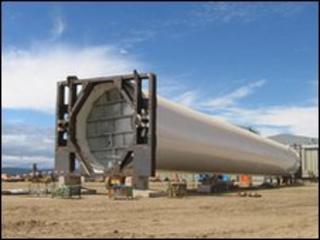 A group of businesses has offered to set up a not-for-profit body to revive the fortunes of a former fabrication yard in the Highlands.
The companies involved said their plan for Nigg in Easter Ross would overcome ownership issues.
Port Services Group, Nicholson Engineering Services, Oilscaff, Intech Power and GQ have outlined the plans to local MPs and Highland Council.
They propose using Nigg for oil rig upgrades and renewable energy projects.
Highland Council is keen to see Nigg used for renewable power projects such as constructing turbines for offshore wind farms and marine energy devices.
Last month, councillors asked officers to speed up legal moves to take over the site.
By using staff from its own legal team, the local authority will be able to hasten efforts to secure a compulsory purchase order (CPO).
Highland Council's planning committee was warned that to pursue a CPO would cost an initial £50,000 and, if it was challenged, would extend the legal process by two years.