BP World Cup face paint withdrawn over health issues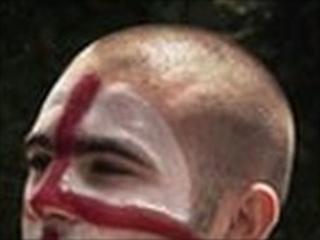 England World Cup face paints sold at BP stores across the UK are being withdrawn after four boys from the same family needed medical treatment.
The two sets of brothers, aged five to 11, suffered skin irritation, swollen eyes and breathing difficulties about an hour after applying the paints.
The paints, costing £1.99, were bought at a BP store in Lightwater, Surrey.
BP said it had received no other complaints about the face paints, which were sold in nearly 300 of its stores.
Full refund
A spokesman said: "As a responsible retailer BP withdrew the product from sale immediately it became aware of the problem.
"BP would never knowingly sell any product that was unsafe or not fully compliant with relevant legislation.
"It has had no other complaints from any area of the country about this product."
People who have bought the England Face Paints are advised to return them for a full refund.
A sample of the paints have now been sent for analysis and are being investigated by trading standards for potential health risks.
Safety regulations
Surrey County Council Trading Standards said BP had fully co-operated with them once they were alerted to the problems and offered to withdraw all stock from shelves nationwide.
Trading standards officials found the face paint packaging failed to meet toy safety regulations and cosmetic product regulations, which included the manufacturer not identifying itself.
Kay Hammond, Surrey County Council's cabinet member for community safety, said: "People enjoy painting their faces to show their support for England during the World Cup but we want to make sure they are aware of any potential issues regarding this product."
Steve Ruddy, from Surrey County Council Trading Standards, added that a lot of people might have been saving the paints for Wednesday's England game against Slovenia or a World Cup party.
"The children's bad reactions in Surrey could be an isolated incident but parents should be aware of the possible implications of using the paint," he said.