Former whip Tommy McAvoy takes seat in House of Lords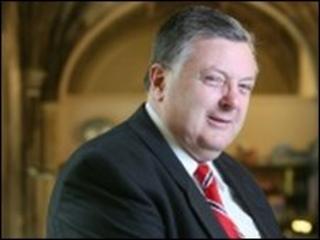 The former Labour party whip Tommy McAvoy has become a member of the House of Lords.
He was ennobled at Westminster and becomes Baron McAvoy of Rutherglen, his former Lanarkshire constituency.
He was introduced to the Lords by two colleagues, Lord Foulkes and Lady Irene Adams, after his elevation by the former prime minister Gordon Brown.
Lord McAvoy, who had been an MP since 1987, stood down at the general election in May.
He was the longest-serving government whip of all time and was described by Mr Brown as a "titan" of politics.