Plane makes forced landing at Gloucestershire Airport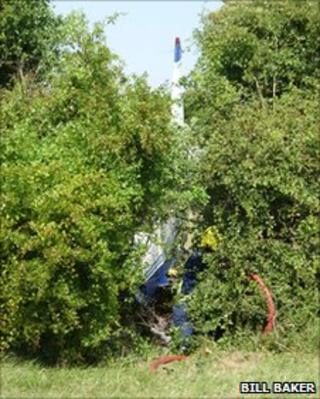 A plane ended up in trees after its pilot attempted to make an emergency landing in a field just outside Gloucestershire Airport.
The pilot tried to land the single-engine PA-28 training aircraft just short of one of the main runways at Staverton.
Airport director Mark Ryan said it was not yet clear what caused the pilot to make the sudden landing.
An investigation into the incident is under way.
Neither the pilot nor the plane's passenger were seriously injured in the accident on Tuesday.
Emergency services were quickly on the scene and traffic was diverted for a time.