Number of 'Neet' teenagers falls, statistics show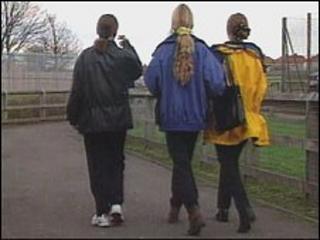 The number of 16 to 18-year-olds who are not in education, employment or training - or Neets - has fallen, official figures show.
Some 9.2% of this age group in England were classified as Neet in 2009, in comparison to 10.3% in 2008.
The figures, published by the Department for Education (DfE), also show a rise in the number of teenagers choosing to stay on in education.
The department said the number of Neets remained "too high".
In total, nearly seven in 10 (68%) of 16 to 18-year- olds stayed in full-time education in 2009, compared with 64.7% the year before.
The total number of 16 to 18-year-olds in education or training last year rose by 39,000 to 1.65m.
The previous government brought in legislation to raise the school leaving age to 18.
From September 2013, all 17-year-olds in England must stay in education, training or an apprenticeship scheme.
And from September 2015, this becomes compulsory for all 18-year-olds.
A spokesman for the Department for Education said: "The figures published today show that the number of young people not in education, employment or training remains too high.
"This government is committed to narrowing the gap between the richest and poorest and we are working to give all young people, regardless of their background, the best opportunities to progress their careers."