Blind cord safety campaign starts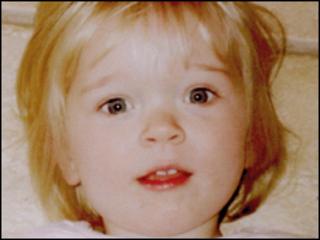 The parents of a toddler who died after becoming entangled in a window blind cord are backing a safety campaign highlighting their dangers.
Two-year-old Muireann McLaughlin died at her home in Menstrie after falling into a looped cord while waving goodbye to her grandmother in February 2008.
The accident prompted a sheriff to call for looped blind cords to be banned.
Her parents are now backing a national leaflet campaign being launched at Wishaw General Hospital.
Speaking to BBC Radio Scotland's Good Morning Scotland programme, Angus McLaughlin said the moment he found his daughter was "like a vision from hell".
His wife Katie added: "As with most parents we had covered locks, stairgates all the obvious things. When we had the blind fitted we'd gone to a well-known local company, we wanted a quality service, we wanted a made to measure blind. It never occurred to us it could be dangerous."
The McLaughlins said: "We do not want what happened to us to happen to anyone else and strongly urge people to remove the kind of blinds with cords and replace with non-corded products."
The "Make it Safe!" campaign will see leaflets and cleats - used to secure cords - distributed to thousands of households.
Raising awareness
Community Safety Minister Fergus Ewing said it was a sad fact that many people were unaware of the dangers to children from free-hanging blind cords.
He added: "It is therefore imperative that we do what we can to raise awareness of the dangers and help prevent other families from facing the kind of anguish experienced by Muireann's parents.
"By telling people, especially parents, about the risks they can decide what they need to do to reduce those risks to their children."
The Royal Society for the Prevention of Accidents (Rospa) in Scotland said about two children die every year in the UK because they get tangled in blind cords.
Some babies have been accidentally strangled by cords hanging into their cots.
Jennifer Henderson, Rospa Scotland's home safety officer, said: "With blinds already fitted in so many homes, it is important to raise awareness of the danger and how these accidents can be prevented.
"Rospa is also continuing to work with the blind industry, government and standards bodies at a UK and European level to seek modifications to the design of blinds."