Council fraud suspicions detailed in auditor's report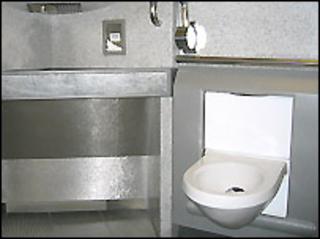 Police are investigating possible fraud totalling £200,000 at Craigavon Borough Council in relation to the installation of renewable energy boilers.
The revelation in a local government auditor's report highlights cases of suspected fraud and wasteful spending by Northern Ireland councils.
One unnamed council is criticised for spending almost £30,000 annually on what was described as a 'superloo'.
Newry Council spent £23,000 printing guide brochures in German and French.
The report also details a fraud investigation into canteen supplies in Newry and Mourne Council, the potential deception amounts to around £3,600.
Newry & Mourne Mayor Mick Murphy said the matter had been dealt with at the time.
"I am aware that there was a serious issue with a member of the council's canteen staff over a year ago.
"An issue with brochures in foreign languages has also been highlighted in the report and again I believe this dates back over a number of years," the Sinn Fein mayor said.
"I wish to assure people that Newry & Mourne Council takes these matters very seriously.
"We are committed to delivering good value for money services and if there is any issue to be investigated it will be subject to a full enquiry."
The auditor also expressed shock at how poorly North Down Council handled the purchase of 14 ejection trailers for its new waste transfer station.
The trailers, costing more than £500,000, were initially unsuitable and more money was spent modifying nine of them.
The ultimate cost of the error was estimated at £350,000.
Criticism is also directed at how some council chief executives and directors were sometimes authorising their own corporate credit card payments.
The report indicates that expenditure over £1,000 was being approved by a senior management team but added "the audit view is that it is not appropriate for any officer or member to authorise their own travel expenses or the use of corporate credit cards."