Man denies dismembering father in Buckinghamshire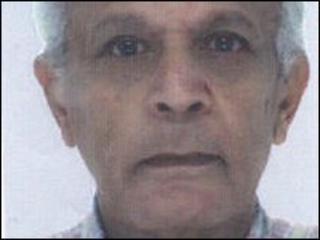 A man has appeared before Reading Crown Court and denied murdering his father, whose remains were found in Buckinghamshire.
The dismembered body parts of Samuel Alexander, 70, of Drayton Parslow, were found buried in concrete in his garden.
Mark Alexander, 22, of Fleet Street, London, denied murdering his father between August 2009 and February 2010.
He has also denied three related charges and is due before court again on 26 July.
It is alleged that he perverted the course of justice by giving false information, knowing that a missing person inquiry had been started.
He is also charged with perverting the course of justice by dismembering a body and disposing of it, and disposing of a body with intent to pervert an inquest.
Samuel Alexander, a retired university lecturer, was originally from Egypt and was also known as Sami Yacoub El-Kayoubi.