Man died from tube in lung in Tividale nursing home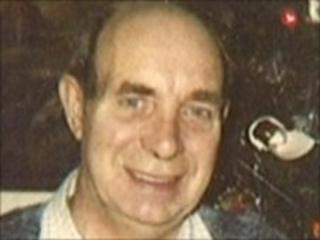 The family of a pensioner who died after a feeding tube was wrongly inserted into his lung have said they are disappointed by an inquest verdict.
Ronald Kemble, 81, died after a nasal gastric tube was inserted into his right lung at Warrens Hall Nursing Home in Tividale in the Black Country.
A jury in Smethwick ruled out negligence, recording a narrative verdict over the death in 2007.
BUPA, which runs the home, said a nurse had not followed normal procedures.
Joanne Yale, Mr Kemble's daughter, said she found her father struggling to breathe and called for help but he did not improve.
He died later in hospital in November 2007.
The family's solicitor, Victoria Blankstone, said: "The family have waited a long time for this inquest and we are disappointed that the issue of neglect was not left (for) the jury to consider.
"Particularly, during the hearing, after we heard the evidence, it was made clear how very, very important it was to check that these feeding tubes are positioned correctly."
The coroner said he was satisfied BUPA had robust procedures in place to prevent it happening again.
In a statement, Tim Seal, regional director of BUPA, said: "This was not a failure in our training.
"The national guidance is clear and available to all nurses in our care homes.
"Tragically, a very experienced nurse did not follow it on this occasion."