NHS Grampian reveals 'under-five drinkers' figures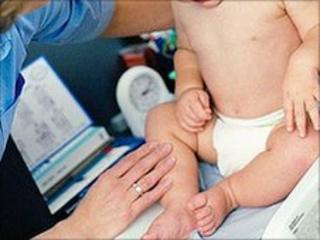 The Royal Aberdeen Children's Hospital has revealed that over the past 10 years it has treated 104 children under five who had drunk alcohol.
The NHS Grampian figures for the period between 1999 and 2009 were given to Holyrood's public audit committee.
Health officials admitted the statistics were likely to underestimate the scale of the problem.
The NHS in Scotland said there was no reliable country-wide figure for the number of children treated while drunk.
The 104 fives and under found to have taken alcohol were among 369 children aged under 16 who had been drinking before being treated.
Dr Pauline Strachan, chief operating officer at NHS Grampian, said the figures also showed that there had been an increase in the number of young people "who appear to be 'binge drinking'."
She added: "The assumption made is that young people are drinking more heavily when compared with the situation 10 years ago."
In a letter to committee convener, Hugh Henry MSP, Dr Strachan said: "These figures will underestimate the number of alcohol-related attendances and also that they do not give any indication of the severity of the alcohol related attendance.
"You will see from the figures that whilst the absolute numbers are relatively small, there has been a real increase over the past 10 years."
She added that there was a lack of a "consistent and replicable information system across Scotland".
In addition the figures did not record whether the effects of alcohol were a contributing factor to a patient's attendance at hospital.