Finance minister confident executive can make savings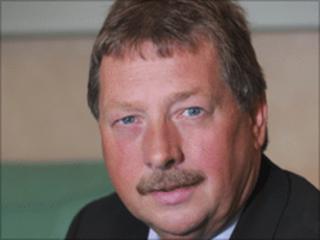 The Finance Minister, Sammy Wilson, said Northern Ireland will have to find substantial savings over the next four years.
In the Budget chancellor George Osborne said government departmental spending will be cut by 25% from October.
Mr Wilson said he was confident that the executive can make the savings.
Deputy First Minister Martin McGuinness has described the Budget as "damaging to the economy, with a devastating impact on front line services".
Finance minister Sammy Wilson said: "We reallocated £370m in the budget for this year, we're probably going to have to do the equivalent of that for the next four years," he said.
"That means that parties really have to face up to the responsibilities and to be truthful we owe it to the people of Northern Ireland to ensure that we use the money that is available to us in a responsible manner."
Also on Wednesday, Mr McGuinness said: "This is a bad budget that will damage the economy, put jobs at risk, undermine public services and push low income families further into poverty."
On Tuesday, Mr Osborne's first Budget was dominated by spending cuts and tax increases.
The chancellor said he would publish a paper on rebalancing the Northern Ireland economy later this year.
As the devolved administration in Northern Ireland does not have responsibility for tax-gathering, the Treasury in London works out how much money it gets from the UK's overall income.
Austerity
Political leaders in Northern Ireland have already pledged to fight the cuts and protect as much of its block grant as they can.
The NI Executive was told last month it must save an extra £128m on top of £393m other savings this year.
Ulster Bank's Chief Economist in Northern Ireland, Richard Ramsey, said given the scale of the public expenditure cuts NI has to re-define what value for money means in this new era of austerity.
"The Executive needs to start making more decisions based on hard economic and financial facts. Ultimately this will result in better decision making.
"Economics is all about the allocation of scarce resources, this requires making choices and deciding the mix of resources and public sector services that are affordable, realistic and desirable."