Taliban 'openly raising funds' in Pakistani Punjab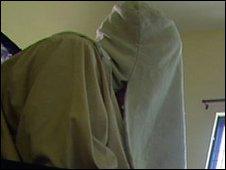 A Pakistani intelligence report says militants are publicly raising funds in Punjab province, the BBC has learned.
The disclosure comes amid reports of an increased Taliban presence in this politically important province.
The report says at least 17 banned militant groups are operating in the province under different names.
They are raising donations through religious gatherings, certificate award ceremonies and meetings held in the name of social welfare, it says.
Punjab is Pakistan's most populous province and is home to more than half of the country's 160 million people.
It is the country's bread basket and houses most of its industry.
It also supplies the bulk of personnel to Pakistan's military, civil service and political class.
In recent years, militants have carried out dozens of attacks against civil and military targets in Punjab.
Officials blame these attacks mostly on the so-called "Punjabi Taliban" affiliated with anti-Pakistan Taliban groups based in the country's north-western tribal areas.
A source in the interior ministry told the BBC that the latest intelligence report names at least 17 proscribed organisations that are raising funds in Punjab.
Their activities are more pronounced in the cities of Rawalpindi, Attock, Chakwal, Pind Dadan Khan, Mandi Bahauddin, Kharian, Faisalabad and Gujranwala.
The report identifies the most active among these groups as the Ghazi Force, named after a top cleric of Islamabad's Red Mosque who was killed during a siege of the mosque by security forces in 2007.
It says the group has close working relations with Tehrik Taliban Pakistan (TTP), an umbrella group of anti-Pakistan militants whose leadership is based in the North Waziristan tribal region.
The report reveals that members of Ghazi Force have carried out several attacks against government targets in Punjab with the support of the Taliban.
It says militants are spreading out across Punjab and other areas of the country because of military operations targeting their bases in the tribal areas.
The groups are also trying to set up networks in the southern province of Sindh, it says.
The report stresses that the intelligence wing of the police, the Special Branch, needs to be properly equipped to deal with the growing menace.
The provinces of Punjab and Sindh have earmarked a combined amount of 80 billion rupees ($941m) in the current budget to improve salaries of policemen and equip them with modern technology.
Related Internet Links
The BBC is not responsible for the content of external sites.