Irish leader Brian Cowen set for Downing Street talks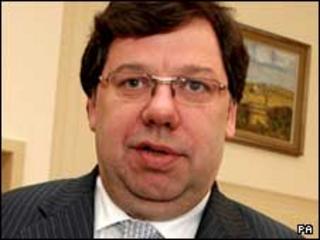 Irish Prime Minister Brian Cowen will travel to London later to hold talks with his opposite number, David Cameron, at Downing Street.
The two leaders are expected to discuss economic matters and recent developments in Northern Ireland.
Positive moves such as devolution of policing and justice powers and the Saville Report will also be discussed.
It will be Mr Cameron's second meeting as prime minster with Mr Cowen. The men met last week in Brussels.