HIV test patients in Yorkshire face 'low risk'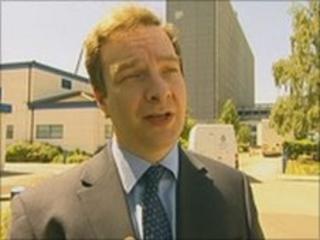 Hundreds of hospital patients asked to have HIV tests after it emerged a healthcare worker had the virus have been told there is an "incredibly low risk" of infection.
Three hospital trusts in North and East Yorkshire have written to 519 patients offering "precautionary testing".
The Health Protection Agency (HPA) said the chances of the virus having been transmitted were "very low".
Those affected had undergone "particular types of procedure".
It affects patients at the Hull and East Yorkshire Hospitals Trust, Scarborough and North East Yorkshire Hospitals Trust and York Hospitals Foundation Trust.
Look-back exercises
Dr Stephen Morton, HPA regional director for Yorkshire and Humber, said: "We have carried out a number of these exercises in the UK, approximately 30 or so, and we recalled over 7,000 patients and we have never so far found any evidence of HIV transmission from healthcare worker to a patient.
"So this is very much a precautionary measure, making individuals aware of the very low risk and offering testing."
NHS North Yorkshire and York said the worker, who cannot be identified for legal reasons, was removed from duties where there was a risk of the infection being transmitted as soon as managers became aware of the situation.
The individual no longer works in a role where there is any risk of blood-to-blood contact, the trust said.
Dr David Hepburn, medical director at Hull and East Yorkshire Hospitals Trust, said the risk to patients was "incredibly low".
"At no stage in any of the look-back exercises undertaken in the last few years in the United Kingdom has there been any cases of transmission of HIV to a patient," he said.
He said there had only ever been three reported cases of this happening in the world.
Letters have been sent to 371 patients in Hull and East Yorkshire, 47 in Scarborough and North East Yorkshire and 101 in York.