Funds target Scottish Borders school deprivation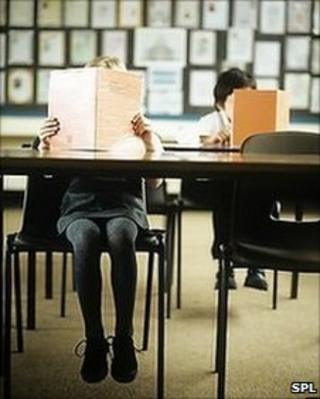 A £1.4m scheme to help underachieving pupils in the Borders is to be considered by councillors.
The proposals would see a new system introduced to try to tackle "deprivation and low aspiration".
Scottish Borders Council (SBC) is being asked to endorse the allocations based on the Borders Deprivation Index (BDI).
Devolved School Management (DSM) funding and other funding for additional needs within schools would remain unaffected by the proposals.
The plans would see the redistribution of a little more than £1.4m which was formerly part of the National Priorities Fund and other targeted budgets.
SBC's executive member for education, Catriona Bhatia, said: "Our aim with these proposals is to improve the life chances of the 20% of pupils who are underachieving in the Borders.
"This can only be done if we introduce a more accurate and transparent system where we can specifically target areas of need based on evidence of deprivation."
She said the BDI could be used to "effectively target additional resources".
'Extremely challenging'
"This way we can ensure resources are being distributed to where they are needed most and in a fair and consistent manner," she added.
The new system of allocation is being recommended for a three year period with the next school year as a "transition year" before being fully in place in August next year.
Director of Education Glenn Rodger said: "This is an extremely challenging time for us financially, so it is crucial that we have a robust system in place to target our extra resources fairly to all our schools.
"The recommendations are the outcome of an extensive review which started back in 2008 with the formation of a working group made up of several Borders headteachers.
"I am confident this new model will help our schools effectively support all our pupils across the Borders into the future."
The move will be discussed by councillors next week and, if approved, will be monitored on an annual basis.