Llanberis museum's quarry photo exhibition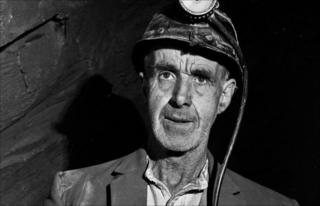 Two Gwynedd camera clubs have joined forces to put on an exhibition of pictures showing various aspects of the slate industry.
The abstracts, landscapes and character portraits were taken by Blaenau Ffestiniog and Dyffryn Ogwen camera clubs.
There is also an invitation for other photographers to send slate industry pictures via a photo sharing website.
The 'Quarry' exhibition is at the National Slate Museum, Llanberis.
"We asked Blaenau Ffestiniog and Dyffryn Ogwen camera clubs to provide us with photographs that they had taken of the slate quarries of north Wales, as we wanted to get their outlook on the quarry," said Ffion James, the events co-ordinator at the museum.
"The photos they've given us reveal their own interpretation of the theme and really show the diverse beauty of north Wales' slate quarry industry, its villages and its people, as it was in the past, and as it is in its various guises today," she added.
Ms James said it was interesting to see some of the similarities that came through from the two clubs, and an attempt has been made to reflect this in the exhibition.
"It's interesting to see that although many things have changed - such as health and safety and increased use of machines - many things haven't changed," she said.
"Most notably there are still colourful characters working within the industry, and slate splitting is still done by hand," she added.
Dr Emyr Roberts, from Dyffryn Ogwen Camera Club, said members were grateful for the invitation to take part in the exhibition.
"It's an unique and excellent opportunity for our club members to show their work in a professional exhibition of high standard," he added.
The museum is also keen for other photographers, with pictures of the quarries or the slate industry past or present, to upload them onto the photograph sharing website Flickr and tag them with 'slate' or 'National Slate Museum'.
The exhibition runs until 3 September.