Jobs boost as Waitrose looks to move to Channel Islands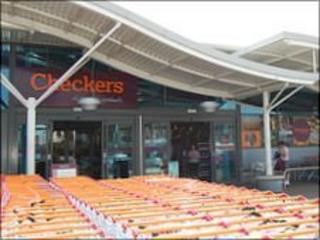 Waitrose has announced its intention to move into the Channel Islands by buying five supermarkets.
The UK supermarket chain has purchased three shops in Jersey and two in Guernsey from local firm Sandpiper CI.
Waitrose said it hoped to not only retain the 480 staff, but also create 200 jobs.
The deal depends, among other things, on the Jersey Competition Regulatory Authority's approval, and is not likely to be completed before October.
The shops involved are the three Checkers supermarkets located at Red Houses and Rue des Pres in Jersey and Admiral Park in Guernsey, and the Safeway store in each island.
If the sale is successful the shops, which cover 130,000 sq ft, will open as Waitrose in a phased programme in early 2011.
Smaller stores
The supermarket's own label products have been available in Sandpiper stores for the last two years.
Mark Price, Waitrose managing director, said: "I'm delighted that we will now be able to bring the full Waitrose offer to the Channel Islands.
"The move is part of our strategy to make the Waitrose brand accessible to more people in more places."
Sandpiper would still have 28 shops across the two islands and chief executive officer Tony O'Neill said its focus would move to the development of the smaller stores and the franchises they hold.
No financial details of the transaction have been disclosed.