Creditors of Eassda and Euro Construction lose out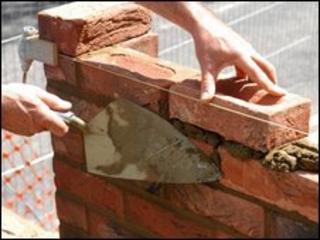 Companies owed almost £4m by two building firms which went into administration in 2009 have been warned they are unlikely to receive a penny.
The details are contained in recent public filings by the administrators of Eassda Ltd and Euro Construction Corp Ltd.
They disclose that Eassda, which was based in Templepatrick, owes unsecured creditors £1.35m.
Euro Construction, which was based in Waringstown, owes £2.61m.
Both firms were placed in administration at the behest of their bankers in November.
As part of that process the administrators must file a progress report with Companies House after six months.
Eassda, which built houses mainly in County Antrim, is being administered by the financial consultancy BDO.
BDO's report showed that at the time Eassda went into administration it owed Ulster Bank, Northern Bank and Bank of Ireland a combined £28.6m.
BDO is developing and selling Eassda's sites on behalf of the banks but the value of most of those sites has plunged in the property crash.
The unsecured creditors who will not be paid include a Dunloy building contractor who is owed more than £250,000 and a Belfast architecture firm which is owed almost £60,000.
The company's largest unsecured creditor is a Surrey-based motor racing company, Double R Racing, which is co-owned by ex-Formula One world champion Kimi Raikkonen. Eassda owes it £322,744.
One of the Jackson family, who own Eassda, formerly raced with a Double R team.
The administrator noted that Eassda is owed money from related companies.
He has asked for the money to be repaid but said he has received replies "indicating an inability to repay."
Euro Construction, which is being administered by KPMG, owed Ulster Bank just under £10.5m at the time of administration. It also owed Allied Irish Bank just under 17m euros.
The filing does not show how the £2.61m owed to unsecured creditors is broken down to individual companies.
It stated that Euro Construction's main asset is land banks in the Drogheda area but as of May none of those lands had been sold.