C difficile and MRSA figures 'falling'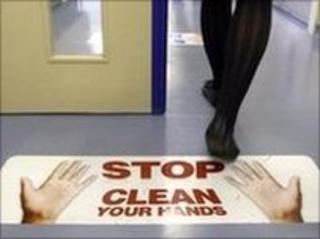 The number of hospital superbug cases has halved in the last three years, according to the NI health minister.
Figures indicate that C difficile infections have dropped by 54% and MRSA by 44% since 2006/7.
Michael McGimpsey said a major drive to tackle the infections had helped to reduce the spread.
He said that the "remarkable reduction reflects the huge effort of health care staff and indeed the public in tackling these infections".
The figures are contained in the latest Communicable Disease Surveillance Centre (CDSCNI) report.
The CDSC(NI) reports quarterly on healthcare associated infections.
In January 2008, the minister announced a multi-million pound investment over three years to tackle healthcare associated infections.
Measures included unannounced hygiene inspections; additional investment in cleaning teams; a hospital visiting policy; a dress code for staff and a hand hygiene campaign.