Man guilty of abusing babysitters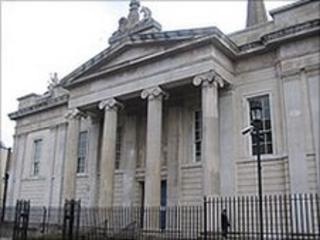 A man has been jailed for nine months after he admitted abusing two teenage girls he hired as babysitters.
The defendant will be put on probation for three years after his release and was placed on the sex offenders register for 10 years.
The 34-year-old man, who cannot be named, admitted two charges of indecently assaulting the teenage girls at Londonderry Crown Court.
The offences took place in the defendants home in December 2008.
He also pleaded guilt to two charges of attempting to indecently assault the girls and two charges of inciting them to commit acts of gross indecency.
The court heard that when the defendant began to touch one of the girls inappropriately she did not respond and when he attempted to indecently assault the other girl she pushed his hand away.
He also engaged the girls in sexual conversation, showed them adult pornography and an adult sex toy.
Passing sentence, Judge Marrinan said he took into consideration the fact that the defendant had no previous criminal record and that by pleading guilty to the offences he spared his victims from giving evidence in court.