Commercial radio stations merge in north Wales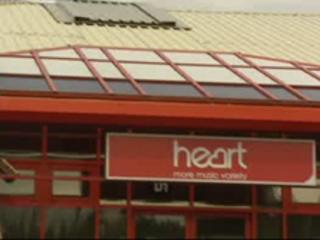 Three commercial radio stations based in north Wales are to merge with one from north west England.
The Heart stations - covering Anglesey and Gwynedd, north Wales coast, Wrexham and the Wirral - will be replaced by a "super station" called Heart North West and Wales, based in Wrexham.
Owners Global Radio refused to say how many jobs would go.
It plans to replace 33 stations in Wales and England with 15 Heart "super stations".
The current studios in Bangor, which broadcast the stations - formerly known as Champion and Marcher Coast - will close.
Global Radio said that some Welsh language content, currently broadcast on the Welsh stations, will continue under the new regime.
"The changes to Heart come as a result of the OFCOM regulation which enables local stations to co-locate and programme share," said a Global Radio spokesperson.
"These changes have meant Global Radio has had to make some brave decisions, to protect the future of smaller stations, which are currently loss making, and maintain its position in a competitive market."
The spokesperson added the company was dedicated to delivering a high standard of output.
"Global is committed to increasing local news, thus making a £7m investment into the 15 centre of broadcasting excellence across the country, which is the Heart Network," the spokesperson said.