Former bookseller Ali Shaw wins £10,000 writing prize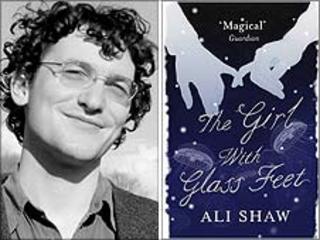 An ex-bookseller from Dorset has won a £10,000 prize for first time novelists, named in honour of a distinguished publisher and literary agent.
Ali Shaw's The Girl with Glass Feet beat two other novels to the Desmond Elliott Prize, now in its third year.
Writer Elizabeth Buchan, chair of the judges, called it "an extraordinary first novel - bold, original, tragic and endlessly surprising."
Author Edward Hogan won last year's prize for his novel Blackmoor.
Shaw spent almost five years writing The Girl with Glass Feet, which tells of a young woman who slowly turns to glass.
The Lancaster University graduate previously worked at the Bodleian Library in Oxford but is now busy on his second novel.
This year's panel was completed by The Observer's William Skidelski and James Daunt, founder of the independent chain Daunt Books.
Shaw's win was announced on Wednesday at the Fortnum & Mason department store in central London.
Elliott died in 2003, having stipulated his estate should be invested in a charitable trust "to enrich the careers of new writers".
The other books to make this year's shortlist were Before the Earthquake by teacher Maria Allen and Talk of the Town by the poet Jacob Polley.