Jersey's new lifeboat arrives in the island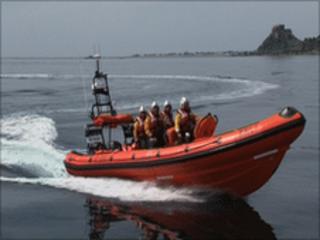 A new RNLI lifeboat has arrived in Jersey for use at the island's eastern lifeboat station.
Eric W Wilson, partly paid for by a legacy by Winifred Wilson, in memory of her husband, will be based at St Catherine's.
The £160,000 B Class Atlantic 85 lifeboat is said by the RNLI to have better communication systems than its predecessor Eric Rowse, an Atlantic 75.
A spokesman said the new boat can also carry more crew members.