Sutton Courtenay recycling plant plans submitted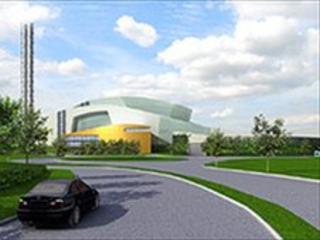 New plans for a waste recycling plant in near Sutton Courtenay in Oxfordshire are to be submitted next month.
Waste Recycling Group will submit an application to Oxfordshire County Council in July for a mechanical biological treatment plant.
The site is already used for landfill, and the firm says the county "urgently" needs another route for its waste.
Plans for a site at Sutton Courtenay and another at Ardley were rejected by council planners last year.
'Massive new building'
The firm behind the Ardley submission, Viridor, will appeal to the Planning Inspectorate against the refusal on 6 July.
WRG say if the Ardley site gets approval, the Sutton Courtenay site may be used to deal with London's waste.
Vale of White Horse councillor Gervase Duffield said: "These people are proposing to put up a massive new building.
"A lot of people in this area will have been told for years they are going to have their landfill site restored to agriculture."
Spokesman Alan Bulpin said: "We believe [the plant] offers both a cost-effective and sustainable option for managing Oxfordshire's residual waste."
Public exhibitions will be held at Sutton Courtenay Village Hall on Friday 2 July, from 1400 BST, and Saturday 3 July, from 1000 BST.