EU fines bathroom cartel 622m euros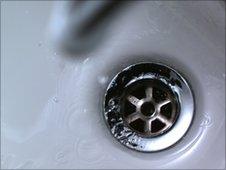 Seventeen bathroom equipment makers have been fined a total of 622m euros ($760; £510m) by the European Commission for price-fixing.
The companies, including Ideal Standard of the US, which was fined 326m euros, formed a cartel for 12 years covering ceramics such as sinks, baths and taps.
They co-ordinated prices in Germany, Austria, Italy, Belgium, France and the Netherlands.
The fines of five companies were reduced to a level they could afford.
The Commission described the firms' practices as "very serious infringements of the EU competition rules".
However, it said its objective was not to force companies in difficulties out of business, and so reduced the fines on five companies.
One, US-based firm Masco , received full immunity as it was the first to provide information on the cartel.
The firms in the cartel were: Artweger, Cisal, Dornbracht, Duravit, Duscholux, Grohe, Hansa, Ideal Standard, Kludi, Mamoli, Masco, RAF, Roca, Sanitec, Teorema, Villeroy & Boch and Zucchetti.