Assembly move over coursing ban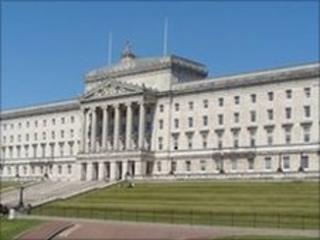 The Irish hare may rest more easily after the Assembly voted in favour of a permanent ban on coursing.
The vote was on an amendment to the Wildlife and Natural Environment Bill.
Countryside Alliance, which champions rural sports, said it was disappointed with the outcome. It said that it would challenge the proposal at a later stage.
The amendment was proposed by two Ulster Unionist MLAs and was passed by 23 votes to 18.
Many MLAs spoke against the staging of coursing events where muzzled greyhounds race after a hare.
While injuries to hares declined sharply after the introduction of muzzles, coursing meetings have remained controversial in Northern Ireland and have been the subject of a series of temporary bans.
But while the amendment introducing a permanent ban on coursing was carried, there was relief for beagle and harrier packs as a more stringent hare protection measure was dropped.
Tuesday's late night debate also resulted in some heated exchanges on the use of snares to control predation of game birds by foxes.
MLAs eventually voted not to ban the practice but snaring will now be regulated under a licensing system similar to that in force in Scotland.
Further amendments to the Wildlife Bill are still possible when it returns to the Assembly for the final stage before it passes into legislation.